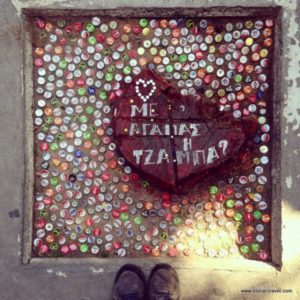 "Are you going to the islands?" an old man approached me outside Thessaloniki train station.
"Nope, I'm staying in town," I replied, folding the city map and hiding it in my pocket.
"Why aren't you going to the islands? Everybody goes to the islands to drink ouzo and party on the beach. I can help you find a ticket to go to the islands."
I asked him to show me the way to the hotel instead but, since he was firmly convinced that, as a foreigner with a backpack, I must head to the islands, I said goodbye and took the first street away from the station.