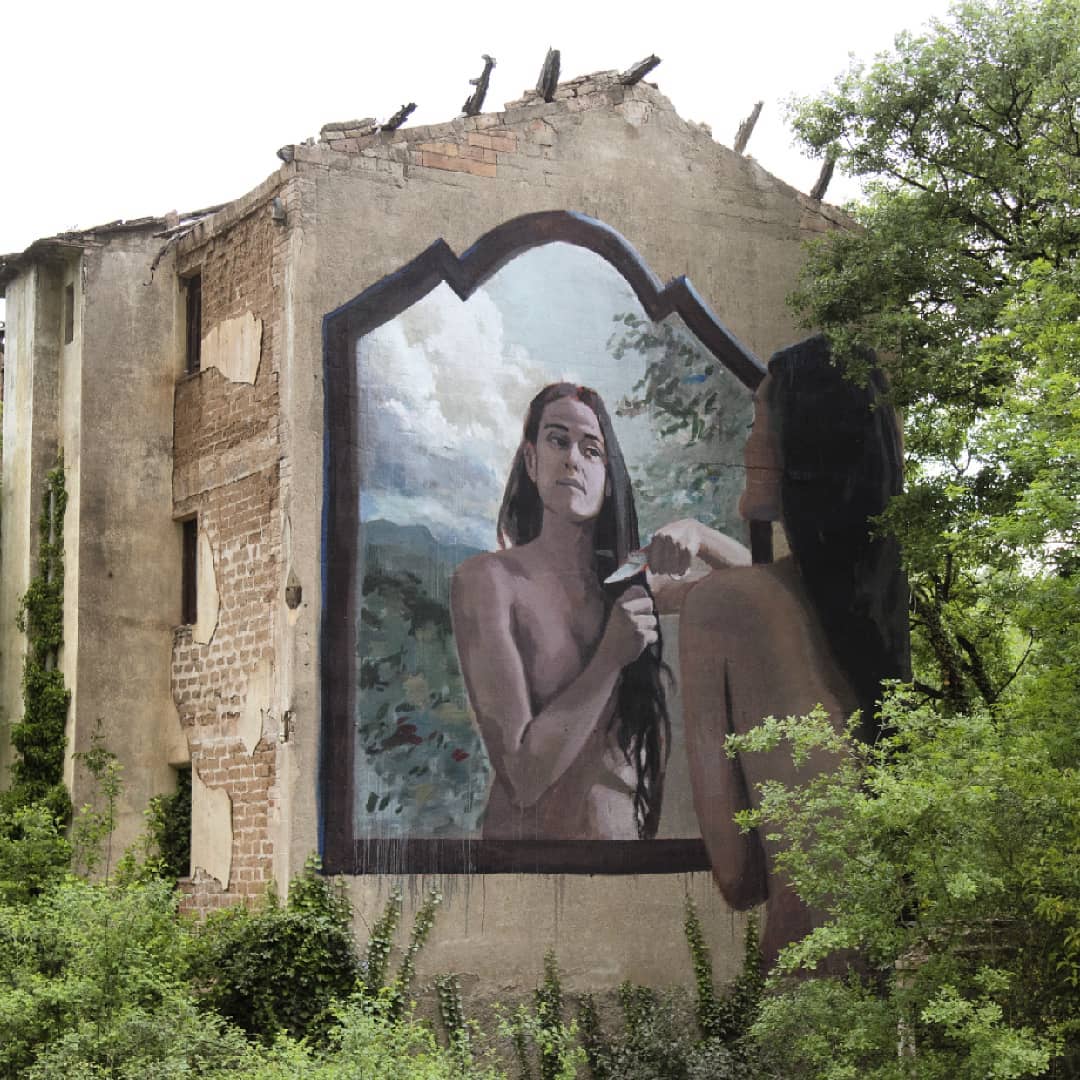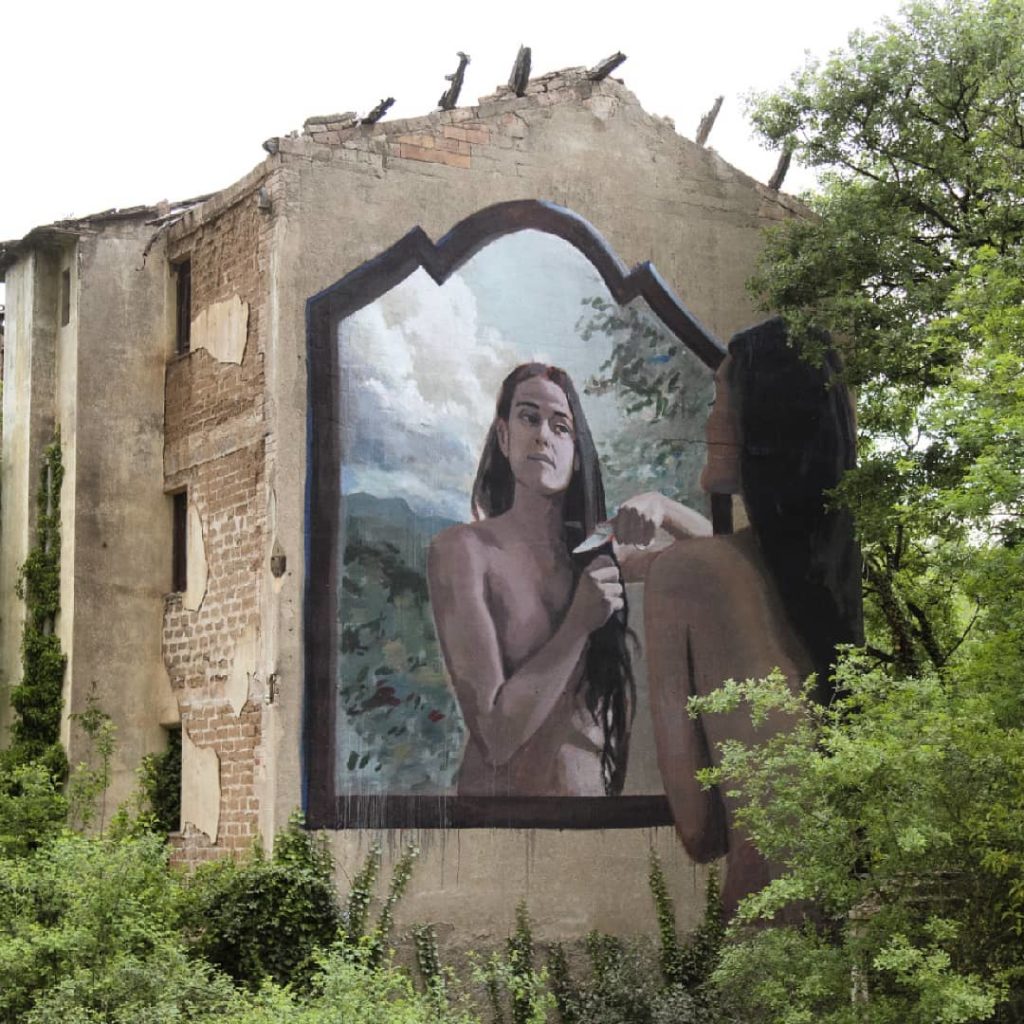 A New Mural by Jofre Oliveras in Cal Rosal (ES)
Barcelona's creative space Konvent Zero organised Ruines, a visual art collective project on identity and ruins. Several street artists investigated what does it mean to live in a community that rebuilds the ruins of an industrial colony by painting their artwork on abandoned buildings and actual ruins in Cal Rosal (where Konvent Zero is based).
This new mural by Jofre Oliveras is about the story of Marina Sola, a girl who, through the questioning of her sexuality, one day gets a radical hair cut. This action leads people to identify her as a young boy and her experience in her environment begins to be very different in terms of how people treat her. Because people stop sexualizing her and she begins to feel safer. 
Interview with Spanish street artist Jofre Oliveras
More about Jofre Oliveras in this blog