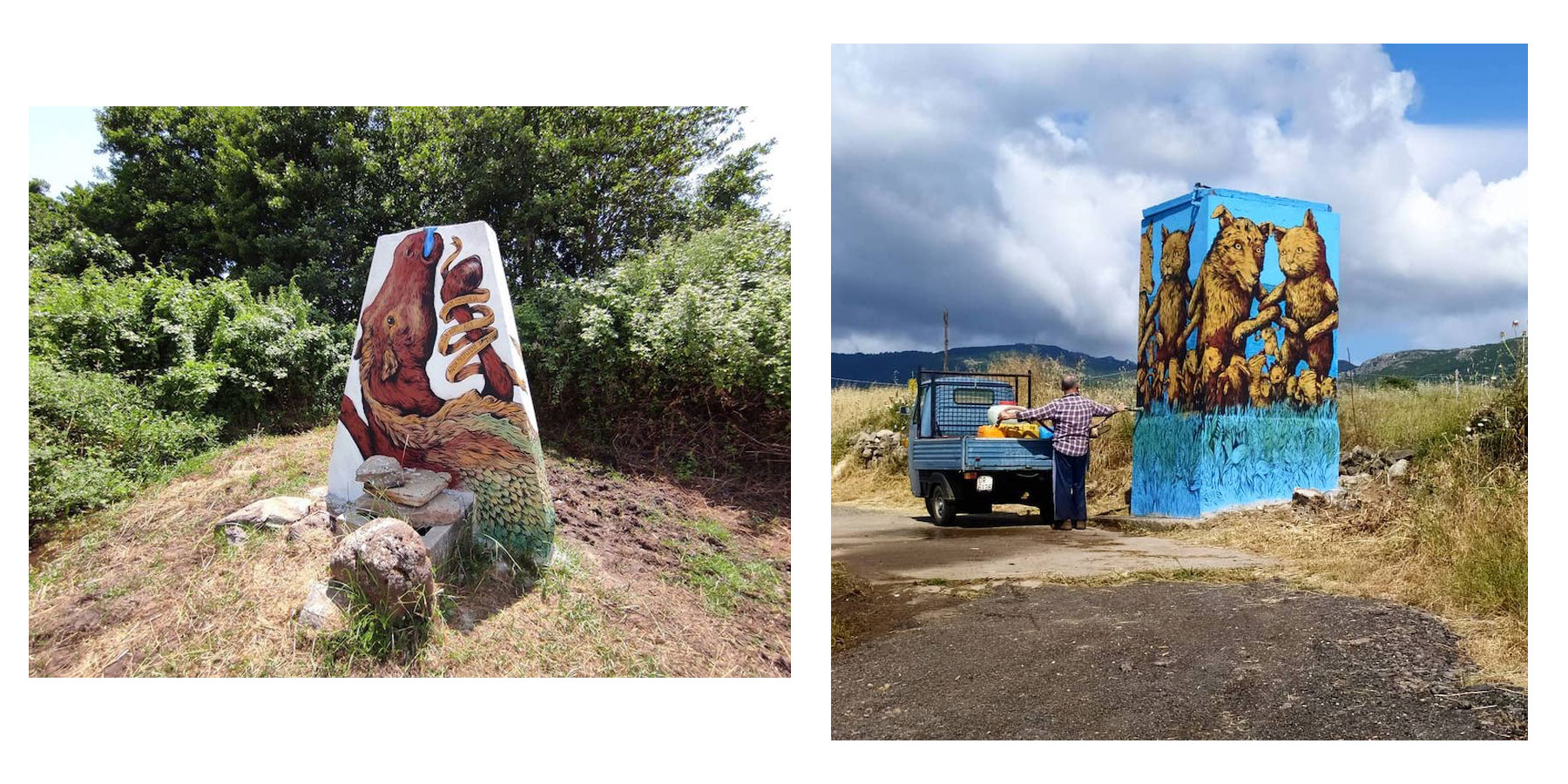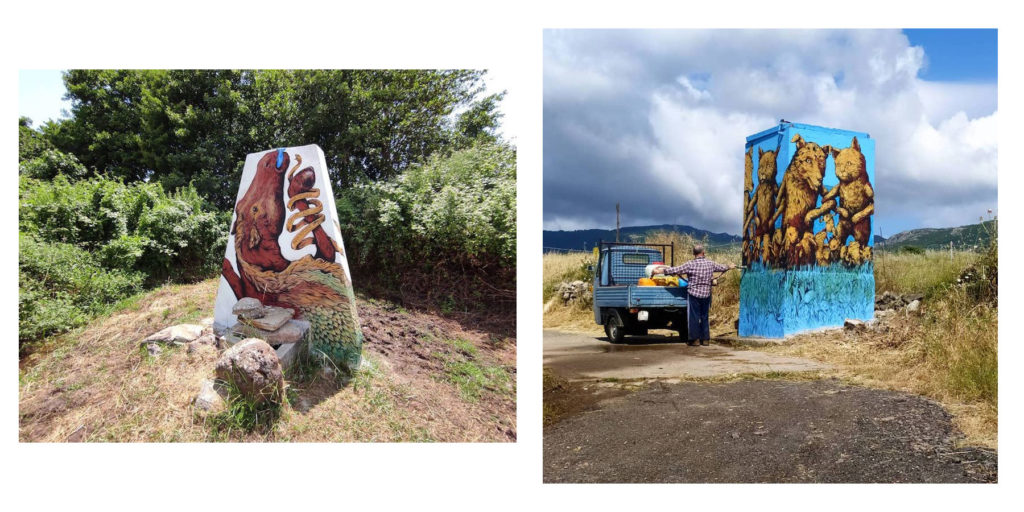 New street art project by Ericailcane in Sardinia (IT)
Italian street artist Ericailcane created two stunning interventions on two different 'punti di presa d'acqua' (water intake points) in Santu Lussurgiu, a village in central Sardinia, Italy. The two newly painted spots are located: on the Strada Provinciale 65 (at the intersection with Direction Paulilatino) and on the Strada Vicinale Banzo S, in Località S'Au 'e su Salighe.
For the first water intake point, Ericailcane was inspired by Pëtr Kropotkin's essay "Mutual Aid: A Factor of Evolution" (1902). Through vast documentation, the Russian naturalist and anarchist philosopher showed that life for all beings isn't simply a competition among the strongest. Instead, cooperation and mutual aid are the true driving forces of evolution of all species, including humans. In the lower part of the piece, the intertwined legs of all species compose a barrier protecting the most important common good: public water.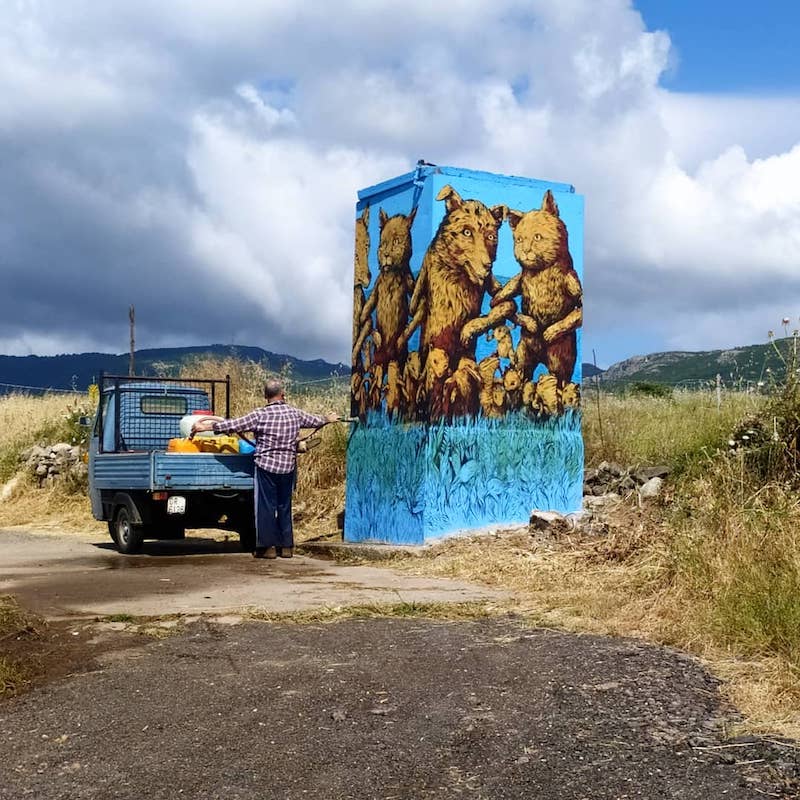 For the second water intake point, Ericailcane was inspired by Roman Emperor Giustiniano who wouldn't classify water and air as res publicae (public good), but as res communes omnium (goods that are used by everybody). According to Giustiniano, everybody should respect such 'shared good', and nobody could own it, because they are fundamental for the life cycle. The idea of circle is therefore central in this street art piece by Ericailcane in Sardinia, which depicts a half-terrestrial, half-maritime animal developing around the structure of the water intake point.