"Protect What You Love" – Street Installation by DULK in Valencia for Las Fallas 2022
Spanish street artist DULK, a.k.a. Antonio Segura, realized his most ambitious project to date on the occasion of Las Fallas 2022, a traditional celebration held annually in commemoration of Saint Joseph in Valencia, Spain. This ritual is characterized by a pyrotechnic spectacle of firecracker detonation, fireworks display, and the burning of the characteristic monuments (the 'fallas') in the streets of Valencia.
This year, DULK produced one of the monumental constructions that were eventually burned as huge bonfires on the final night of Fallas (March 19th). DULK's sculpture was 23-meter high, and it took him three weeks to build it in the streets.
With this monumental street installation, DULK addressed the urgency of protecting endangered species, some of which were represented in the enormous sculpture, and the need to change tack completely to avoid the risk of extinction, symbolized by the representation of those animal species that we already destroyed for good.
I find that the environmental message carried in the title "Protect What You Love" was made even more pressing by the final, somehow apocalyptic fire. You can see for yourself in the making-of photos below and the scenic video that DULK posted on his Instagram.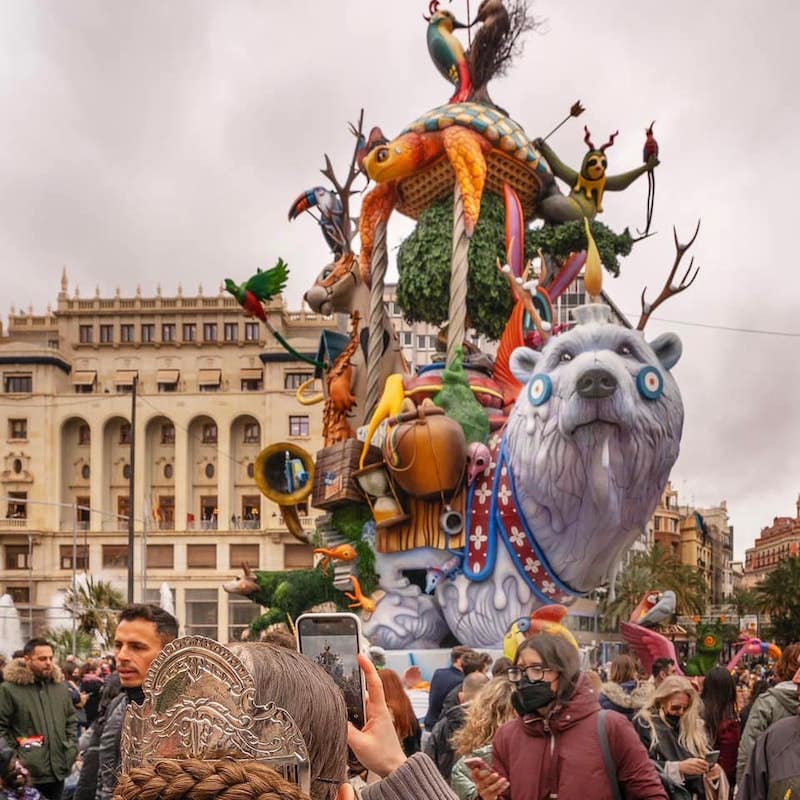 Photos by Carlos Segura.