A project for street art bloggers who believe in synergies.
I just want to build a network of professional street art bloggers eager to help each other grow. 
---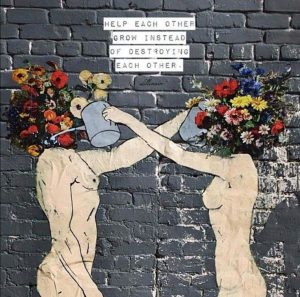 Basically, I've gathered all my favourite bloggers into this Street Art Bloggers facebook group because I believe that our COMBINED work (sharing each other's posts on social networks, exchanging contacts and cooperating on different projects) is going to have a greater effect than the sum of our individual effects.
So far, some of the best street art blogs around have joined the gang:
Do you want to be part of the gang?
Join our facebook group here: https://www.facebook.com/groups/181875719054496/
We also have an Instagram Pod: write me a DM on Instagram to join the gang! 
SalvaSalva
SalvaSalva
SalvaSalva
SalvaSalva