During Nuart Festival 2019, I had the chance to attend the Scandinavian premiere of "Martha: A Picture Story", a film by Selina Miles. The documentary portraits photographer Martha Cooper, from the efforts she put into the now legendary book "Subway Art" to the lesser known aspects of Martha's 70-year experience as a photographer with a keen eye for humanity.
Like many other people, I met Martha through this sort of street art / graffiti connection. It wasn't until my first days in New York that I realized that she worked for National Geographic, she had this photography project in Baltimore and she has done many other amazing things. As she revealed herself to me, I realized that my feature would have been much longer than 10 minutes, as I had originally planned.

Selina Miles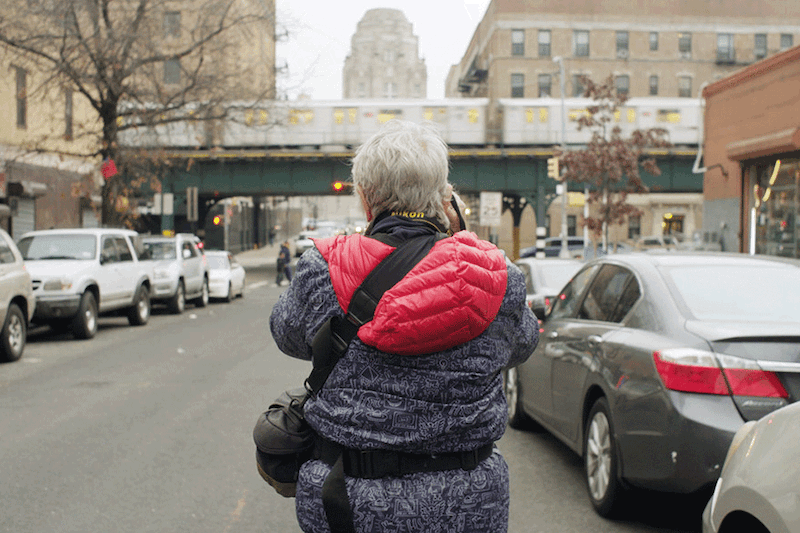 "Martha: a picture story" premiered in Stavanger during Nuart 2019
As it first happened to Selina Miles, viewers of "Martha: A Picture Story" will also be surprised by how diverse and broad Martha's career has been. Although she is best known as the author -together with her fellow photographer Henry Chalfant- of what is referred to as "The Graffiti Bible" ("Subway Art", 1984), Martha's photography has gone way beyond that. Even within the realm of graffiti photography, her approach has always been very anthropological and, therefore, unique. Unlike Henry Chalfant, who was more into the styles and the aesthetic of graffiti, Martha was interested in the people doing it.
I'm always looking for creativity in everyday life. All my photos are about people 'customizing' things.

Martha Cooper
From a photography project about Japanese tattoos in the 1970s, a subculture that she observed closely while she lived in Japan, to travelling solo from Bangkok to London on a motorbike, the movie succeeds in showing many aspects of Martha Cooper's adventurous life.
I've been a photographer for more than 70 years. It's a long time. I do think people don't realize how skillful I am, that I know how to use the camera. The common assumption is that I just take 'snapchats' of graffiti. Rather, I did work hard on my photos.

Martha Cooper
The movie "Martha: A Picture Story" shows exactly this: how hard Martha has been working on her photos, the energy she put into all her -very diverse- photography projects and how difficult it has been to succeed in a men world (she was the first female photographer at the New York Post and one of the very few women that ever made it into the graffiti world -and that was 50 years ago).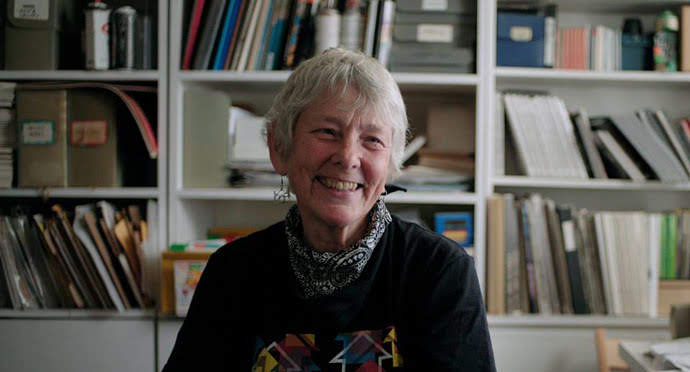 The movie opens with the mom of the Brazilian twins and world-famous street artists Os Gemeos telling how her boys used to do graffiti on every surface in the house, including on fruit. Such addictive passion began when they first put their hands on a copy of "Subway Art". That book gave them the opportunity to "study" the different styles of graffiti writing that were running on trains across New York.
"Subway Art" was revolutionary in the sense that it finally made those images -which, before that, were only visible 'in motion', that is 'running' on trains- still and easy to copy. Martha's book allowed thousands of graffiti writers all over the world to sit down and practice their drawing skills in order to improve their technique -which is something that is at the core of graffiti culture.
This story is such a universal story that it keeps coming back through the whole movie, as Selina follows Martha travelling around the world and attending book signings, street art festivals and hip hop events. Wherever she goes, graffiti writers of all ages, nationalities and backgrounds approach her full of gratitude. They all want to thank her for changing their lives, to which she replies "Well, thank you for changing my life".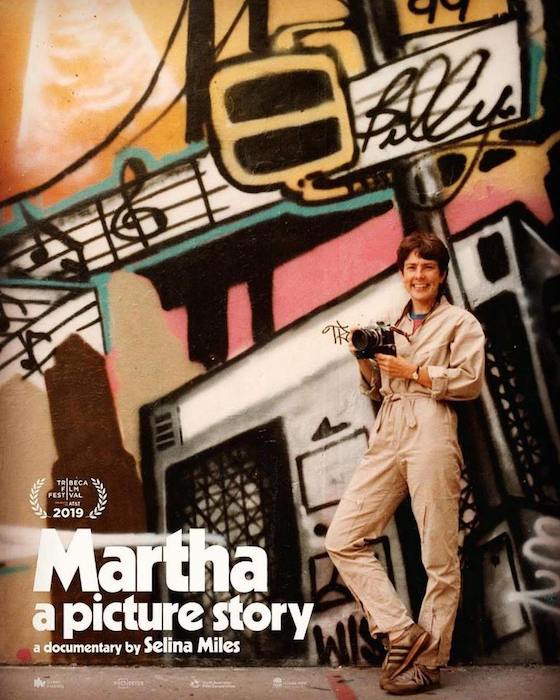 The movie, though, isn't simply the empowering story of a woman finding a delayed success for something she invested decades in, but it also shares Martha's ambition to get the recognition she deserves from the photography world. The feedbacks she receives from New York's fine art world ("We don't like pictures of smiling people") are so surreal to grow into a hilarious fil-rouge throughout the movie. However, Martha shows a determination that is coming from the same place as the driving force that brought her to publish "Subway Art" despite all the rejections she did receive at first.
I would like to be in the photography world a little more. I know the names of the many contemporary photographers in New York, I read about them and I know who they are, but they have no idea who I am. There are as many photography festivals as there are street art festivals, but I am not getting invited to those. I would like a little more recognition, not in the terms of "your pictures are amazing", but just to be included in the world of photography in New York City. I think they are not looking at the photos, they are just thinking "she photographed graffiti". I just would like to be remembered as a good photographer, that's all.

Martha Cooper