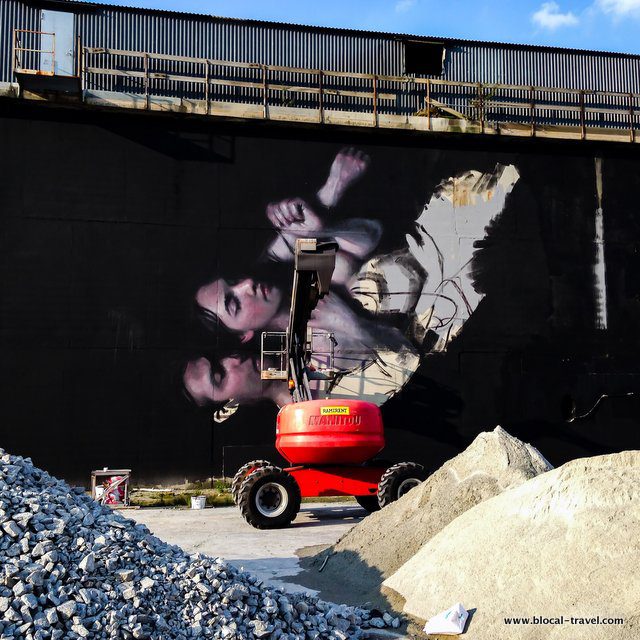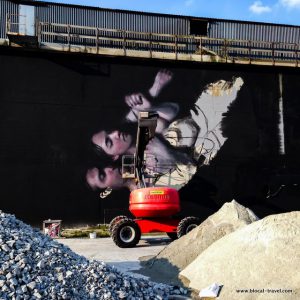 "Nice job you have" he said, lighting up a cigarette while walking towards me.
"Your job is likewise amazing" I replied, pointing to the couple cuddling in the darkness that was taking shape on the long wall of a derelict building in the industrial area of Stavanger.
"Well, I'd loved to be a food critique and eat my way around the world. But I ended up painting."
That's how I met Henrik Uldalen, a young and very talented artist originally from South Korea but raised and based in Norway. The wall he painted at Nuart 2016 is just his second outdoor mural ever, and we must say he definitely nailed it.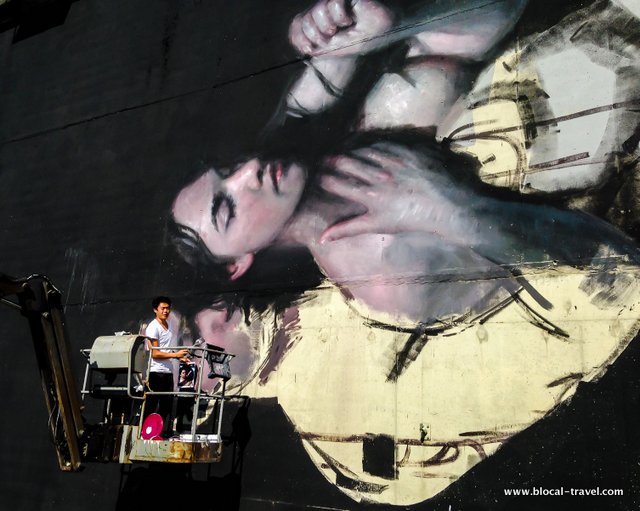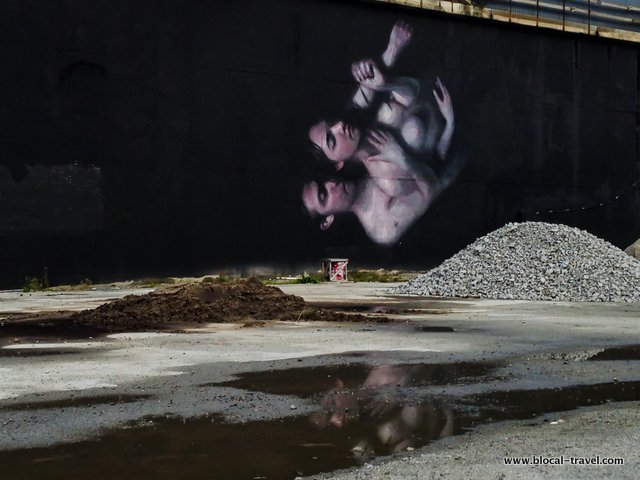 Even if he looked quite tense during the production week, as if he were struggling with time (and rain), when he wrapped up his stunning mural, he instantly became more relaxed and happier, although 'happy' might not be the right word for someone who defines his work as coming from nihilism, existentialism, longing, loneliness, his own struggles and –in general- from a negative view of the whole world, which is seen as futile and hopeless, inhabited by humans that –despite their best intentions- still bring destruction on someone else or on nature.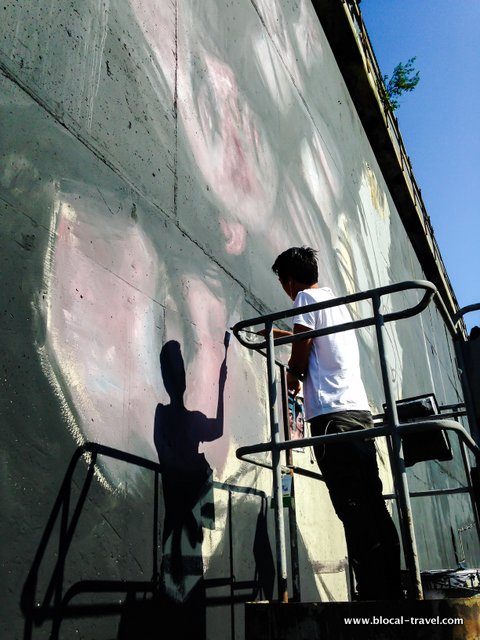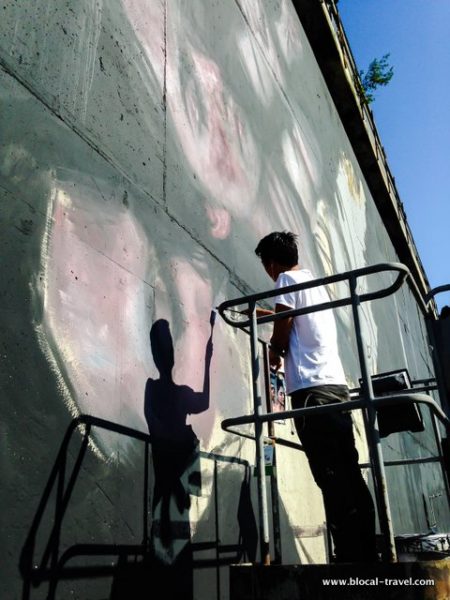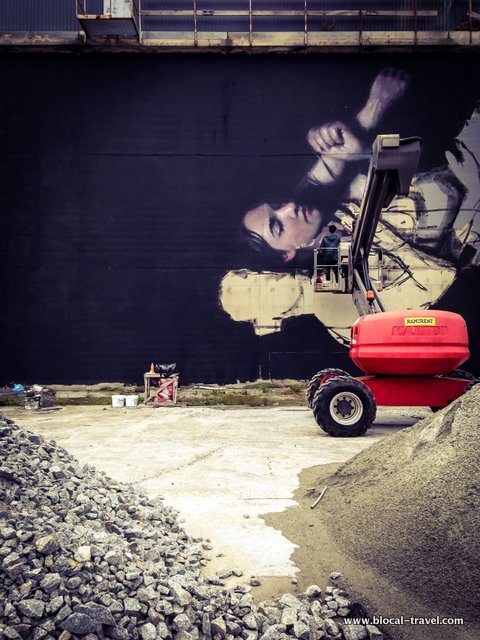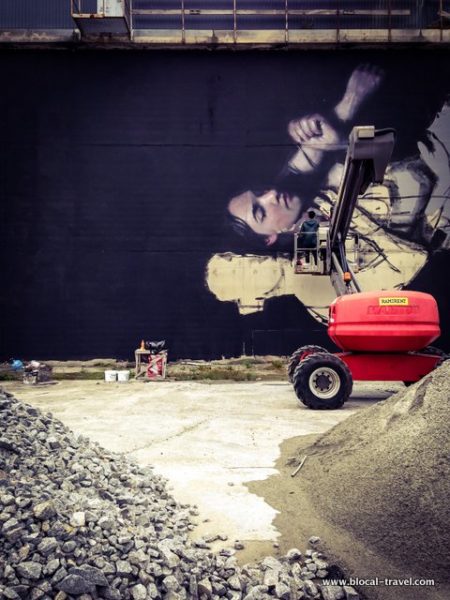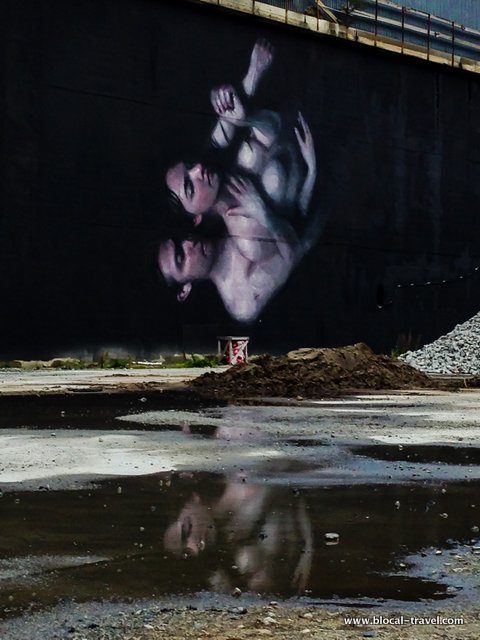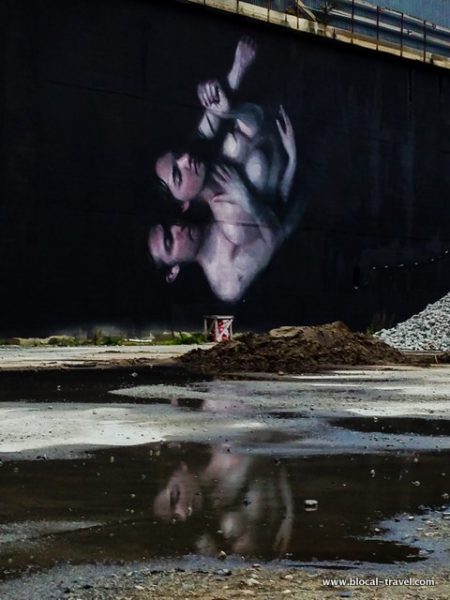 Painting is therefore his way to put all this darkness out of his chest, to take out the poison. While in the past couple of years his production has revolved around classic figurative painting, lately he has focused more on atmospheres rather than realism, presenting his subjects in a dream or limbo-like state with elements of surrealism, or expressionism, and caring less about the detail, the techniques or anatomy and more about the mood, feelings and pure emotions that are at the core of the piece.
The wall he painted in Stavanger depicts a couple floating in a dark void, cuddling. With this image of love, Henrik wants to bring some warmth to the streets to light up that 'shitty world' he is so afflicted by. It's a tender message, albeit still wrapped in his dark colours and nihilistic concepts.
"This is as light as I can get", he said.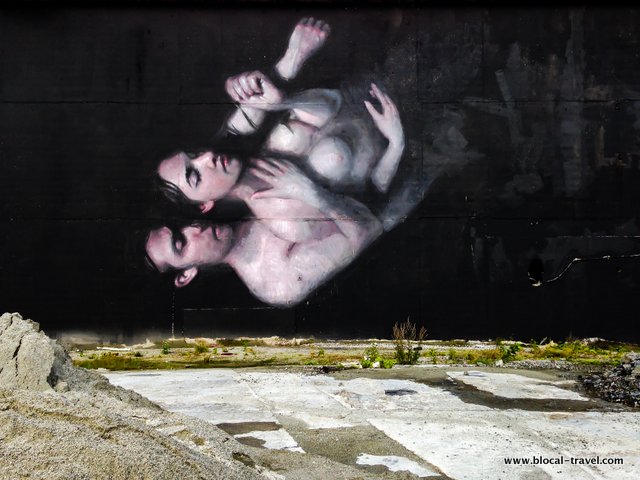 Besides this beautiful wall, he also made a stunning piece for the indoor exhibition at Tou Scene: a large face painted at the end of a dark tunnel and lit by countless reflections thrown onto a trail of shards of broken glass twisting and turning on the floor.
Wrapping up my interview I asked him how he sees his art evolving in the future and if he sees himself still painting ten years from now.
"Yes. Unless I'm able to eat for a living."
Thank you Henrik for you time, I hope to meet you again!
PEEK THROUGH || Check out my Nuart Video "1 week in Stavanger… in 1 minute!!!"
I attended Nuart 2016 as a correspondent for I Support Street Art: check out my Nuart 2016 round-up and my report on Nuart Plus!
You can hover over this image to quickly pin it!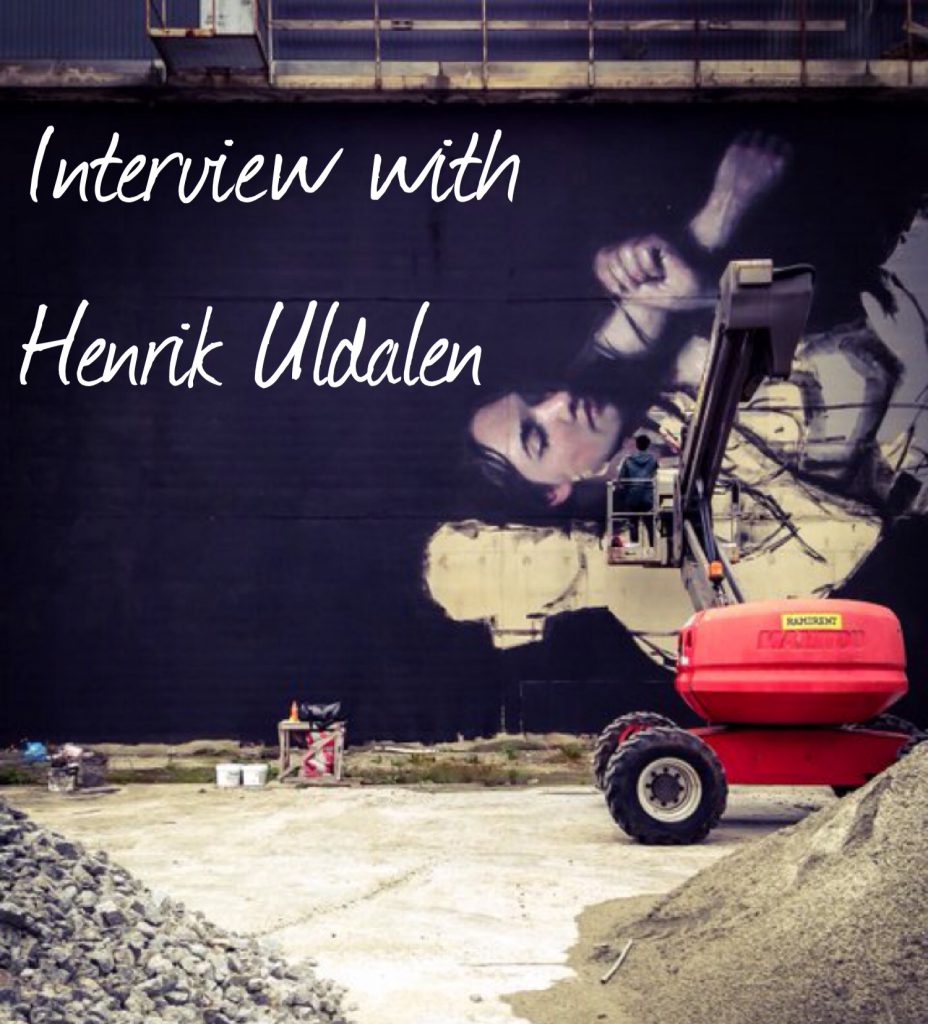 ////////// MORE ABOUT //////////