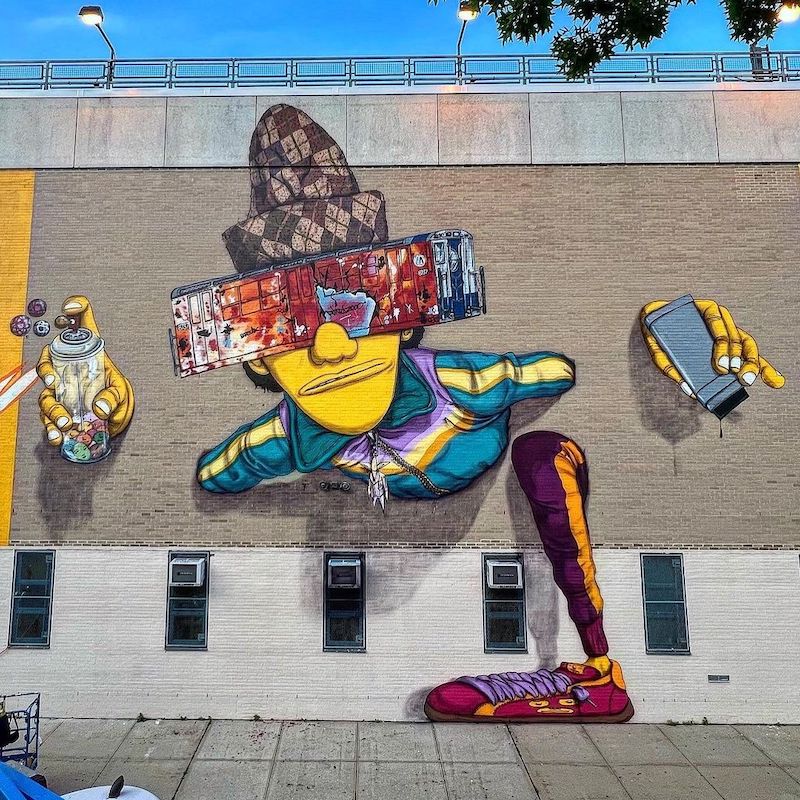 "Connectivity" – A New Mural by Futura2000 and Os Gemeos in Queens, New York City
Graffiti legend Futura2000 and Brazilian twins Os Gemeos teamed up to paint a majestic mural on the wall of Benjamin N. Cardoza High School in Queens (New York City). Legendary graffiti photographer Martha Cooper was also there to take iconic shots, like this one with B-Boy world champion Neguin.
The character's sunglasses are an exact replica of Futura's subway Break piece from 1980. 
This wall is one of many on the school now being painted as part of Branded Arts project.