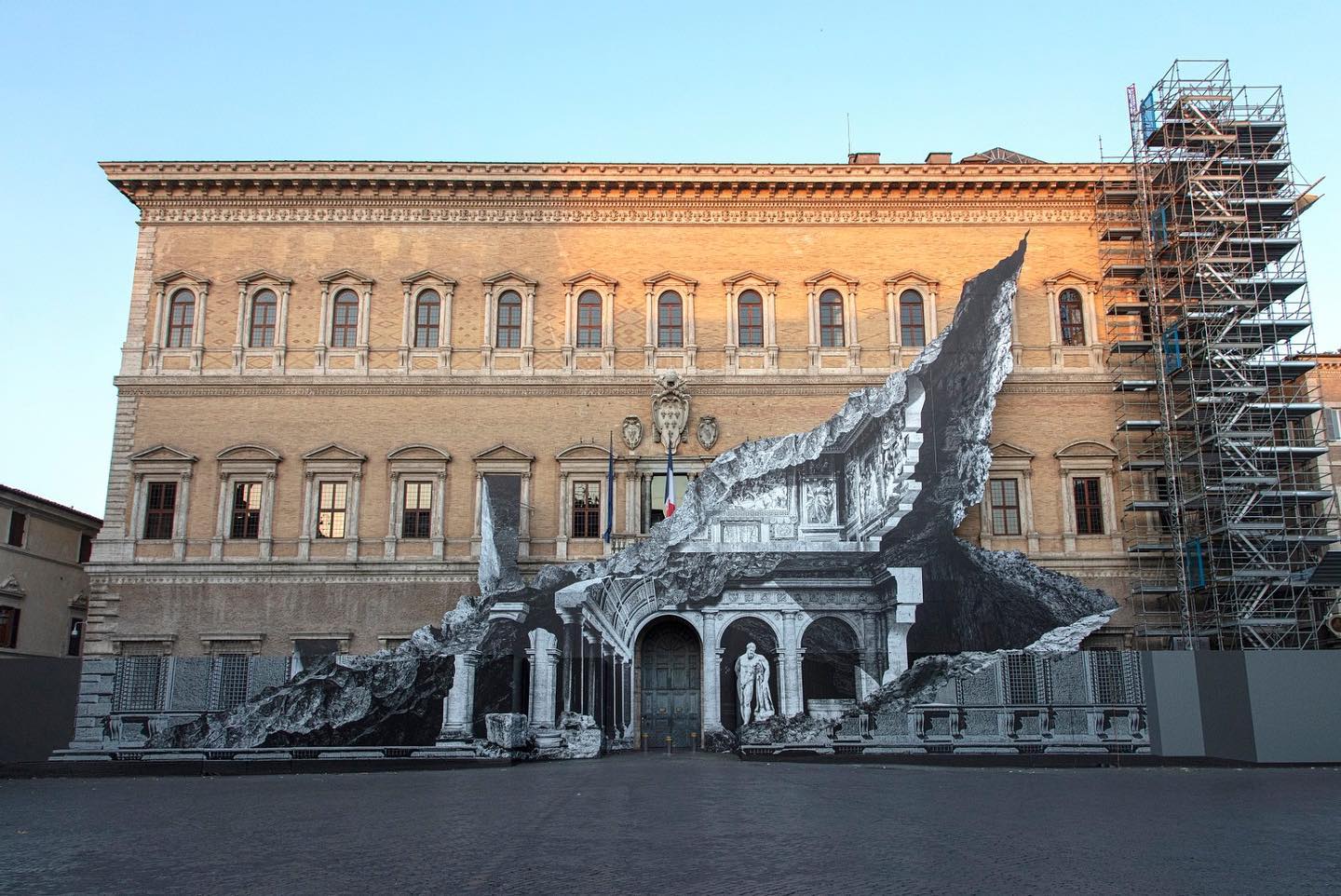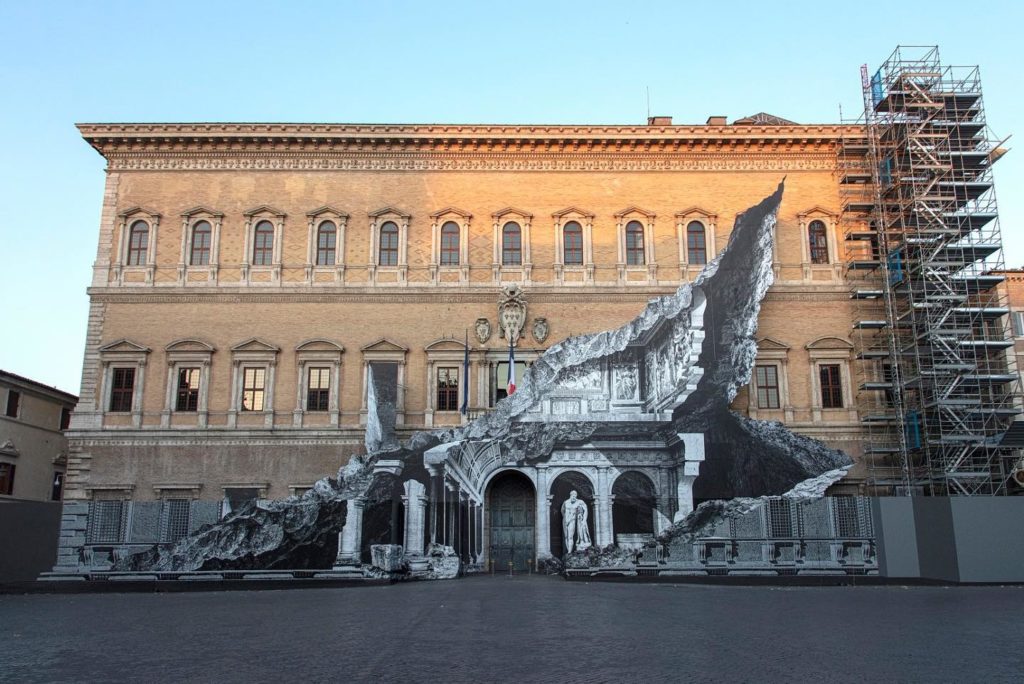 "Punto di Fuga" – New Installation by JR in Rome (IT)
Yet another monumental trompe l'oeil left by acclaimed street artist JR on a famed building in Italy. After "The Wound" on Palazzo Strozzi in Florence, which has sparkled a conversation about art accessibility in the time of Covid, the French artist offered an imaginary look behind the walls of Palazzo Farnese, one of the most important High Renaissance palaces in Rome and home to the French Embassy in Italy.
Titled "Punto di Fuga" (vanishing point, in Italian), the installation alludes to the French Embassy's desire to stay metaphorically open even during the restoration work of the Renaissance building.