Stuff I do when I'm not here
– August 2017 + August 2018, IBUG Street Art Festival (Media Partner) 
As a media partner, I shared daily pictures from the urban art festival Ibug (Germany) on my social networks, and wrote several unique stories about my personal experience at the festival, the artists, the artworks, the atmosphere, the participation and the enthusiasm of the residents.
Check out my articles about Ibug Festival!
External Coverage: BROOKLYN STREET ART: "An Abandoned German Factory and the Free-form IBUG Festival"
– May 2017, First Professional Workation for Digital Nomads (Storyteller and Copywriter)
I was the copywriter and storyteller of the first professional 'workation' for digital nomads, which has been organized by Nomadi Digitali. Our task was to develop the website and the communication plan for the ConsumelessMed Project, which aims at raising awareness on sustainable tourism on the Mediterranean coasts.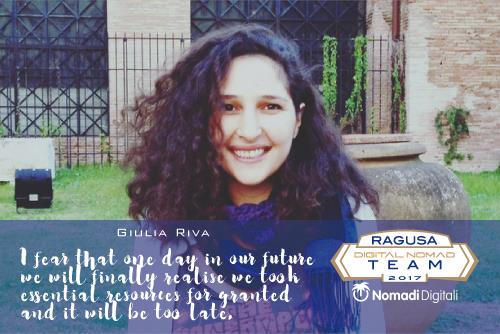 – Since January 2016, Forgotten Project (Media Partner) 
Besides being part of the Core Team of this urban art project that brings well-known international street artists to Rome, I'm specifically in charge of the fundraising events that aim to involve the neighbourhood and help sustain the project. These events include guided tours, urban games, talks, and meets-and-greets with the artist.
Check out my articles about Forgotten Project!
– September 2016 + September 2017, Nuart festival (Media Partner)
I attended Nuart 2016 and Nuart 2017 as a correspondent for "I Support Street Art", one of the official media partners of the renowned street art festival in Stavanger: I shared daily updates from the event, interviewed the artists and wrote several articles about the festival.
– August 2016, Visit Bristol Instagram Takeover (Visual Storyteller)
During the weekend of August 19th – 21st I took over the official Instagram account of "Visit Bristol" to share some insights into how someone from another country views Bristol. 
– since June 2016, 'Spotted by locals' (Writer and Photographer)
I'm a contributor to the 'Rome City Guide' by Spotted by Locals: read about my favourite not-touristy spots here. 
– May 2016, 'Canta, suona e Cammina' (Content Manager)
I run the blog of 'Canta, suona e cammina', a music education project involving children from problematic areas of Naples that aims at social integration. I've followed the kids through the music rehearsals, documenting the process through storytelling, photos and videos, until the final concert that took place on May 28th. 
– January 2016 – June 2016, 'Blog > Artecard' (Content Manager)
I run the blog of 'Campania Artecard', the card that gives you access to art and culture sites in Naples and throughout the Campania region. I coordinate the overall storytelling strategy made up of contents written by me and by other local authors. 
– August 2015, 'Holiday like a local' (Writer and Photographer)
Skrill online payment service and Urban Travel Blog teamed up to show how to Holiday Like A Local and I am their resident blogger from Rome. Find out what happens when a locally-based travel blogger is given a Skrill Prepaid Mastercard with €500 to spend in their home city…
Read about my 'noliday' in Rome and watch my vlogs!
– June 2018, Press trip through the Amsterdam Area, "Gardens and Castles", "New Land"
External coverage: INGUARIBILE VIAGGIATORE, "Cosa vedere nei dintorni di Amsterdam"
– Nov. 2016, Press trip through Tunisia, "One day in Kairouan", "The graveyard by the sea", + video "6 days in Tunisia… in 60 seconds"
External coverage: EAT YOUR WORLD, "Get to know Tunisian cuisine: 5 essential foods"
– Sept. 2014, Abruzzo Instarail, "One day in Abruzzo: discovering Italy off-the-beaten path" + video "1 day in Abruzzo… in 1 minute"
– June 2014, Lake Trasimeno, "Discovering lake Trasimeno and its enchanting villages: part 1 – part 2"
SalvaSalvaSalvaSalva
SalvaSalva